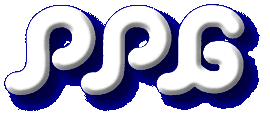 System 100
System 300
1002/1020
1003 Sonic Carrier
Wavecomputer 340
350 Sequencer
Wavecomputer 360
Wave 2.0
Wave 2.2
Wave 2.3
Waveterm A/B
390 Drum Unit
Wave 2.V

F.A.Q.
PPG CD-ROM
PPG Mail List
Misc
Events
Downloads
Links

Paul.Maddox

Synth.net



F.A.Q.
Repairs
Replacement LCDs
VFD Upgrade
PROZ board repair
VFD Upgrade



Here you will see an alternative to LCD replacements using VFDs for the wave 2.2 and 2.3.
There are also details of suppliers and part numbers.
VFD's are Vacuum Flourescant Displays. They glow a sort of blue green and offer VERY high contrast and superb visability


Here my wave 2.2 that recently had the display replaced (click on them for bigger image).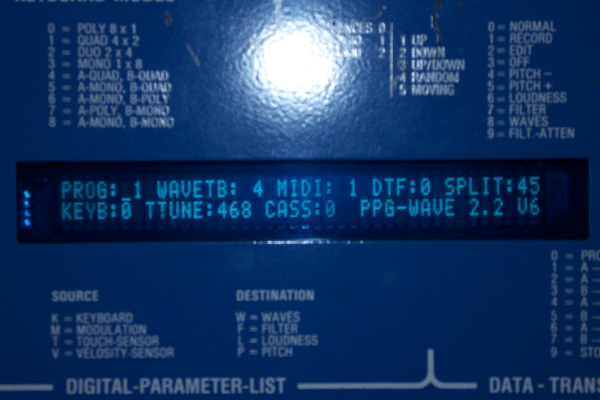 These use the display from Farnell components Http://www.farnell.com with the part number 882-987.
This display is made by Noritake Itron the part number is ;- CU40025SCPB-U1J
it is a drop in replacement for LCDs useing the HD44780 controller, which most PPGs use.
you can remove the high voltage PSU, remove the LCD then simply drop this in its place.
Here you will find the datasheet for it.

Below are some shots of the underside of the new display.