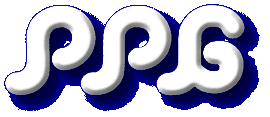 These pages are dedicated to the PPG range of synthesizers.
A range of unique synths that shaped the sound of the 80's and gave the world a new type of synthesiser.
Click on an item on the menu at the left hand side of the screen for more info.

(26/06/05) Ugh, what a lot of work, anyway, its done, I've added some bits, more sounds, more pictures (and those that were missing) and a bunch of other stuff. The top half of the menu on the left helps you navigate, the bottom half is 'context' sensative, so if you're in the Wave 2.2 section, it has files relating to that section.
(25/06/05) I decided it was time the site was given a maor overhaul, I've added a lot of extra information about other PPG synths.